PressCare
AGENT FOR SEYI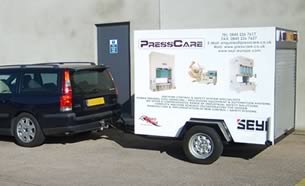 PressCare UK Limited is a West Midlands based engineering company established in 2002 and predominantly operating in the fields of power presses, coil handling equipment & automation systems. We offer a comprehensive range of services to the sheet metal working industry including servicing, safety inspections, electrical & mechanical repairs & modifications, preventative maintenance programs, machine moving, installation & commissioning, guarding solutions, CE marking, turnkey project management and general consultancy.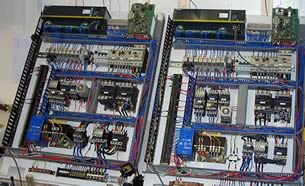 One of our primary specialities is the design & integration of machine control & safety systems, ranging from minor guarding / safety upgrades to complete machine rewires. Whether it be a modern multi press transfer line or an old ring frame machine, we have the capability to design, manufacture & integrate a new state-of-the-art control & safety system to bring your press shop equipment into line with the latest UK & EU safety standards.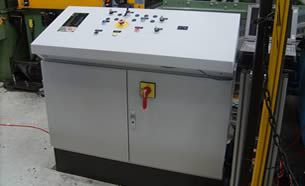 Our customers today range from small companies with one or two machines up to multi national corporations. To date we have provided our services, either directly or in the supply chain, to Toyota, Honda, Nissan, BMW, Ford, JLR, Sharp, Sony, Phillips, IBM & Compaq, to name but a few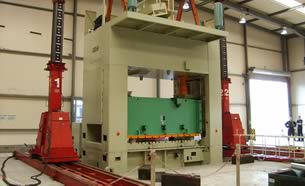 Our service team regularly visit customers in all parts of the UK & EU, most notably Ireland, France, Belgium, Germany, Poland, Hungary, Romania, Slovakia & the Czech Republic. Our team have a combined experience of more than 90 years in the press & automation industry. In this time we have worked with many of the leading names including Aida, Amada, Orii, Rhodes, HME, Hare, Wilkins & Mitchell, Syndal, Galli, Darte, Zani, Dreher, Etchells, Amino, IHI, Hare, Cincinnati, Haulick Roos, Woojin, Muller Weingarten, Bihler, Taylor & Challen, Mabu, Minster, Chin Fong, Finzer, APT & Bruderer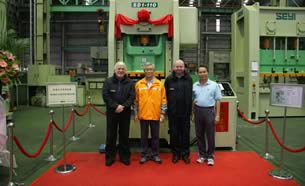 In addition, we are the UK Agent and EU Technical Representative for the SEYI press manufacturing group, based in Taiwan. In this capacity, we strive to provide a comprehensive service from initial advice on the correct type of machine for your application through to installation, guarding & commissioning of all new SEYI presses, provision of warranties, after sales technical support, breakdown callout & ongoing preventative maintenance schedules. As the official SEYI distributor, we also carry an extensive range of spare parts here in the UK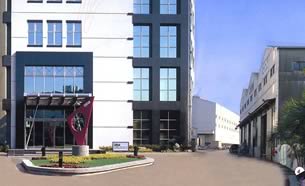 SEYI presses are designed and built to the highest standards in order to meet the toughest demands of the modern stamping room floor. By continually evolving their press designs over the last fifty years to implement the latest technological advances and manufacturing techniques, SEYI has gained a global reputation for excellence.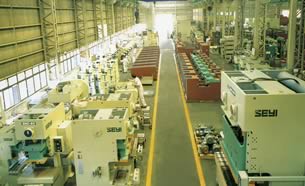 The extensive range of machines offered by SEYI today includes:
'C' Frame Single & Double Crank Presses from 25T to 300T
Straight Sided Single & Double Crank Servo Drive Presses from 110T to 400T
Straight Sided Single,  Double & 4 Point Suspension Presses from 80T to 1200T
Straight Sided Single, Double & 4 Point Suspension Link Drive Presses from 80T to 1200T
High Speed Presses up to 700 SPM from 25T to 50T
Straight Sided 2 & 4 Point Suspension Eccentric Presses from 400T to 1200T
Ever since its establishment, SEYI has constantly strived to provide a superior product at an affordable price, complete with first rate after sales support and service backup to customers worldwide.